I strongly believe that as the world becomes more digital, stimulation through natural play will help children to develop and thrive in the best way. It's fun for everyone but it will really benefit young learners who respond better to tactile activities. I can accommodate any package no matter how big or small to fit with any school. Every school wants to always keep improving and provide the best service for their children so this is why Ofsted come to inspect.
Using our service could potentially help tick some criteria such as:
Quality of Education – The Sensory Area provides an additional high quality resource to what you offer.
Behaviour & Attitudes – The games encourage positive interaction and healthy participation, which helps children to be mentally stimulated.
Personal Development – Each child gets the opportunity to grow and learn in their own time whilst having fun.
All packages are on a hire only basis and can range from half a day to a week.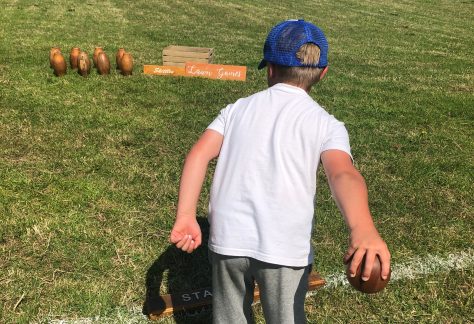 Additional play facilities
Specialist hire for certain term themes
Spring/ Summer outdoor learning
Teaching aid
Displays
After school club
1:1 learning
Find out how we can a real positive impact on your pupils.